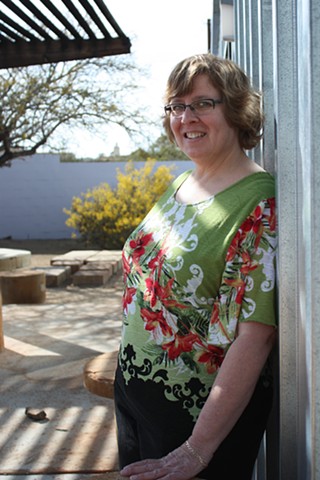 Lauren Beth Eisenberg Davis is a Baltimore-based writer whose works focus on National Parks, social issues, travel, the arts, nostalgia, and family history. She currently writes for America's National Parks Podcast - check out her episodes in the links section.
Lauren was Artist-in-Residence at Joshua Tree National Park, creating a work of literary art about music over the course of history in the area that now comprises the park and its surrounds. Told as a dual memoir and ethnohistorical story, Songs of Joshua Tree explores music of the Native Americans who inhabited the park starting in the 1600s; the songs of the homesteaders, miners and cattlemen of the 1800s and 1900s; and the contemporary music scene of the last 50 years.
Other projects include:
- The 100 Parks Project: In 2016, to celebrate the 100th anniversary of the National Park Service, Lauren visited 100 National Park sites. Her photographs and essays are included on this website.
- Genealogy: Select journal articles on Jewish Genealogy highlight Lauren's family history scholarly endeavors, plus information on her Autumn Leaves book.